Controller Update - May 25th, 2010
---
UPDATE: Tuesday, May 25th, 2010
The kick-off meeting for Phase II of the Automated Safety Warning Controller Project was held at Caltrans District 2 Headquarters in Redding at the end of May. In attendance were Ian Turnbull, Caltrans District 2; Sean Campbell, Caltrans Division of Research and Innovation; Ken Beals, Caltrans District 2; Mohammad Battah, Caltrans District 10; as well as Doug Galarus, Dan Richter and Kelvin Bateman from the Western Transportation Institute at Montana State University. Phase I concluded in December 2009 and the project team is eager to move forward on Phase II. The kick-off meeting was a good start. See photos below:
Here's Dan presenting an alert script. Alert scripts are the key feature of the controller, allowing the automation of warnings such as "icy curve" or "high winds".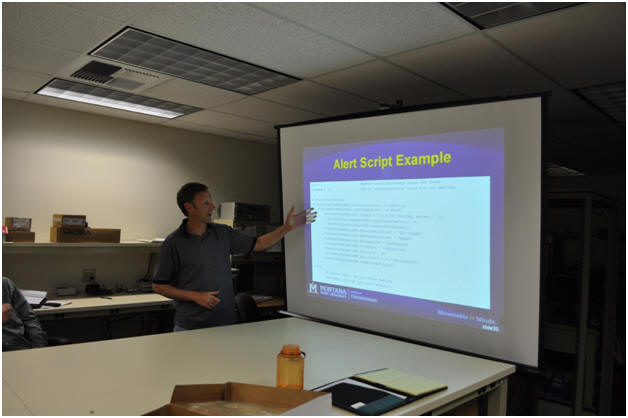 Photo by Doug Galarus
Here's Kelvin listening to comments during the presentation. Mohammed and Ian are sitting in the background. Note that the meeting was held in Ian's lab.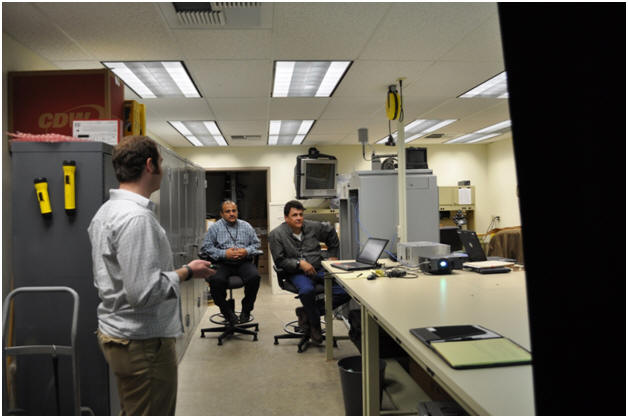 Photo by Doug Galarus
Here's Ian discussing the Pilot Test site with Kelvin. Look for a future update regarding a site visit to the pilot site – Spring Garden.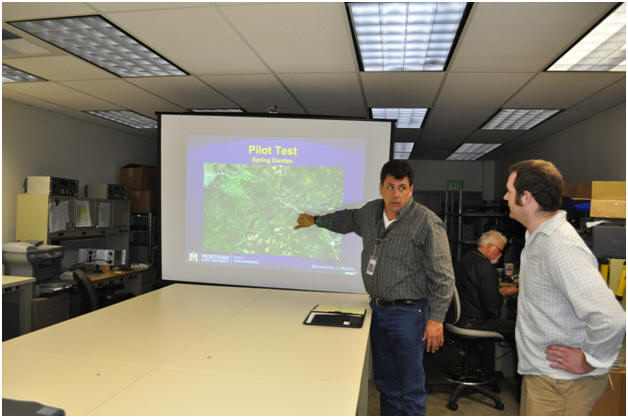 Photo by Doug Galarus
---