Controller Update - May 26th, 2010
---
UPDATE: Wednesday, May 26th, 2010
In conjunction with the Phase II kick-off meeting, the project team visited Spring Garden, which served as the pilot site in Phase I. Spring Garden is just east of Quincy on State Route 70. The drive from Redding takes about 3.5 hours. Thanks to Ian Turnbull and Ken Beals from District 2 for taking the time to go to Spring Garden and show us around. During the drive, we encountered sun, rain and snow. While we were at the site, it rained quite a bit.
Here's Kelvin Bateman, Ian Turnbull, Dan Richter and Ken Beals in front of the ITS cabinets at Spring Garden: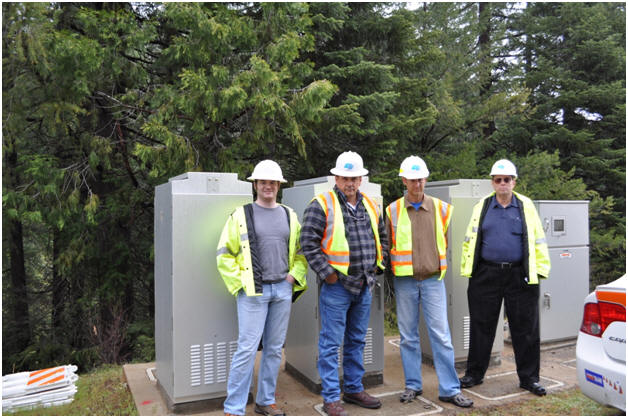 Photo by Doug Galarus
Here, Ian is showing the team the contents of one of the cabinets, including the Controller: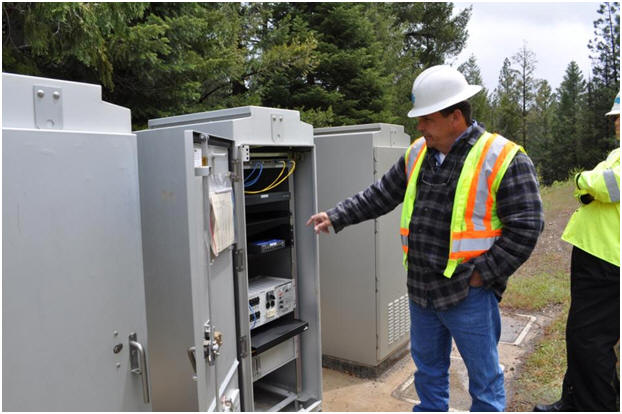 Photo by Doug Galarus
The Controller is built on a Moxa platform using a small embedded computer. It's the device with the blue top in the middle of the cabinet: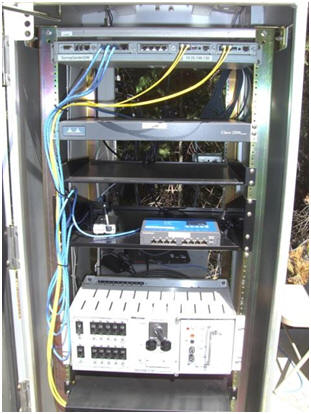 Photo by Doug Galarus
Spring Garden is an interesting site. A high number of accidents had occurred on a stretch of road that is prone to ice. In the following two photos, you'll see signs that indicated icy conditions on both sides of the problem area: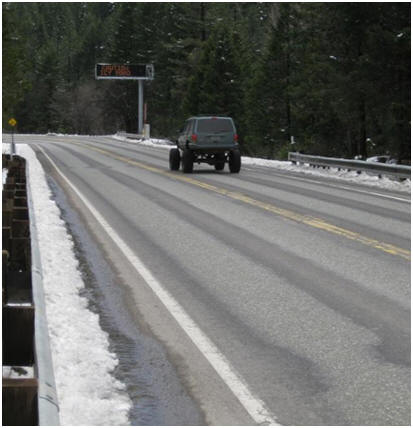 Photo by Ian Turnbull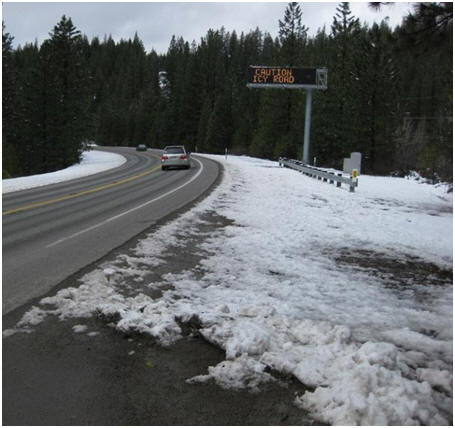 Photo by Ian Turnbull
In addition to the signs, there are multiple surface sensors installed to detect icy conditions. The following two photos show a few of these sensors.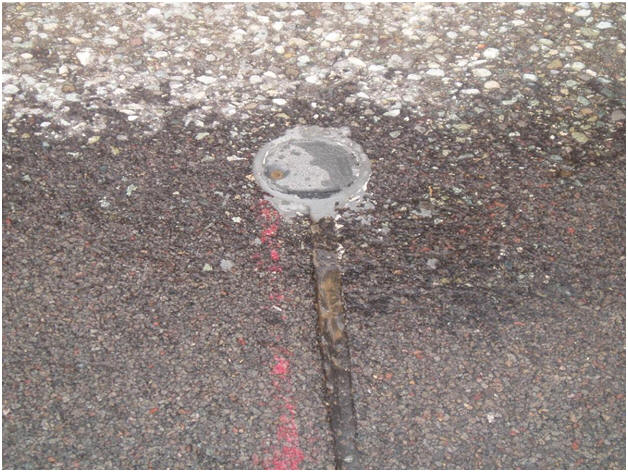 Photo by Dan Richter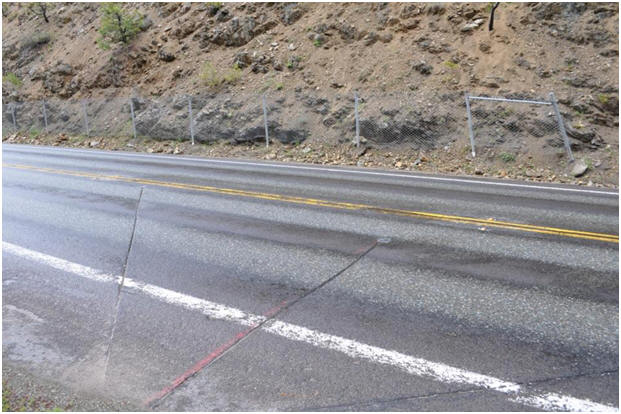 Photo by Doug Galarus
For this site, the controller is used to automate "icy curve" warnings – if icy conditions are detected by the surface sensors, then the controller will place a message on the signs to warn motorists. Even though there was no snow on the ground when we visited, we could see the value and intent of the system first-hand.
---