One Stop Shop (OSS) Update - January 10th, 2011
---
UPDATE: Monday, January 10th, 2011
The bad weather season is here again, and there's a good chance you'll encounter hazardous conditions when traveling in Northern California and Southern Oregon, even when it isn't snowing or raining. OSS can be used to get an idea of where conditions are less than ideal. We took the following screenshots several days ago, on January 7th, 2011.
When you first open OSS, the default layer is DOT Field Elements. Included are icons representing cameras along the road (CCTV), changeable message signs (CMS), road weather information systems (RWIS), incidents, chain requirements and construction. Here we turned several of those sub-layers off in order to look at just CMS, Incidents (which are shown only for California), and Chain Requirements: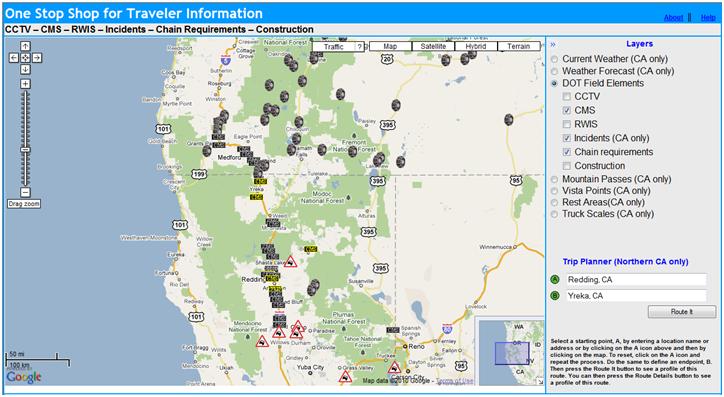 Notice that CMS with active messages are shown with yellow lettered icons, while those without active messages have grey text. Incidents are shown with red triangles, and chain control messages are indicated by tire icons with chains.
We'll zoom in and take a closer look at I-5 and California State Route 299: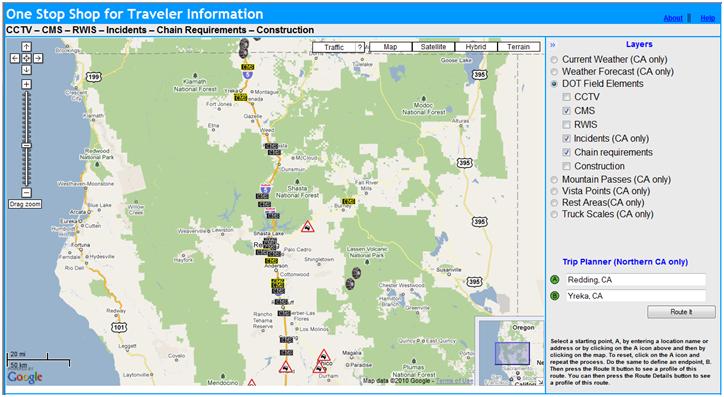 There was an incident near I-5 to the south of Redding. Clicking on the icon revealed further detail, and it appeared that this incident was not on the interstate: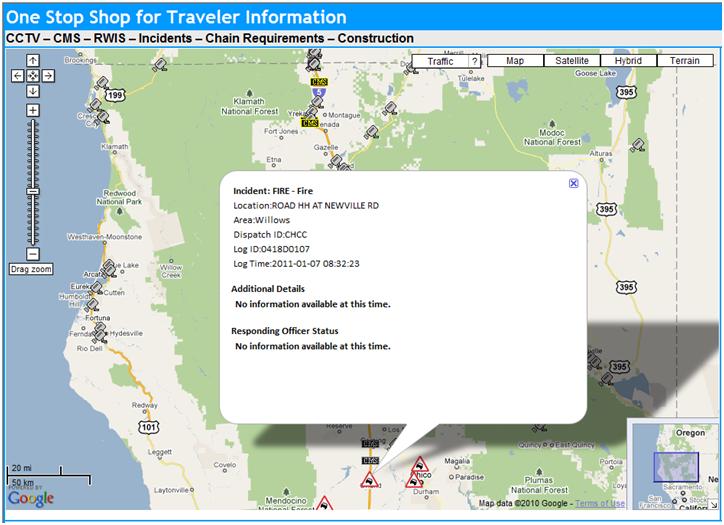 The incident on SR-299 east of Redding was a collision: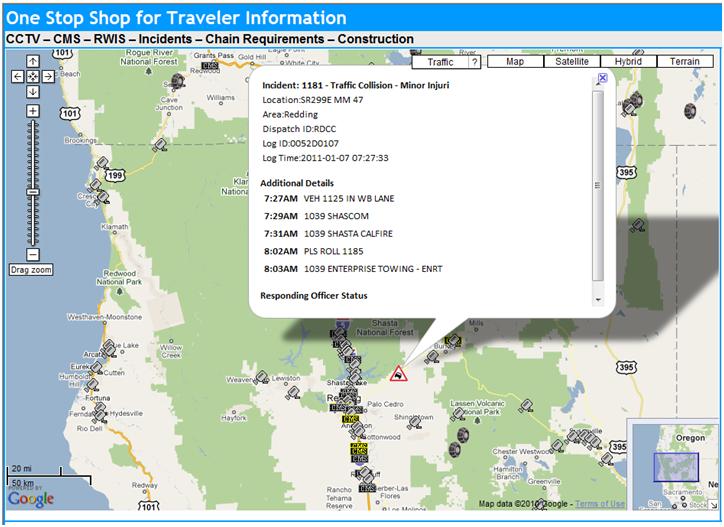 The CMS near Burney indicated that SR 299 westbound was blocked. We're not sure, but this may have been due to the collision: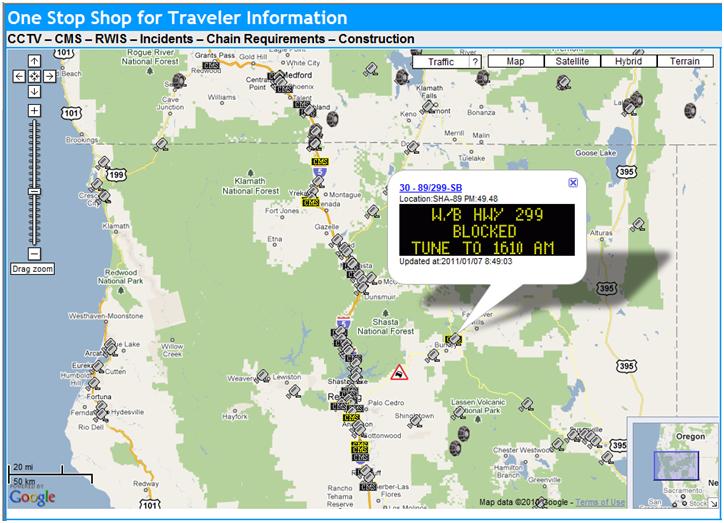 Let's look at CMS messages on I-5. There were a number active messages from south of Redding to the Oregon border. The CMS near Cottonwood indicated, "Dense Fog, Reduce Speed":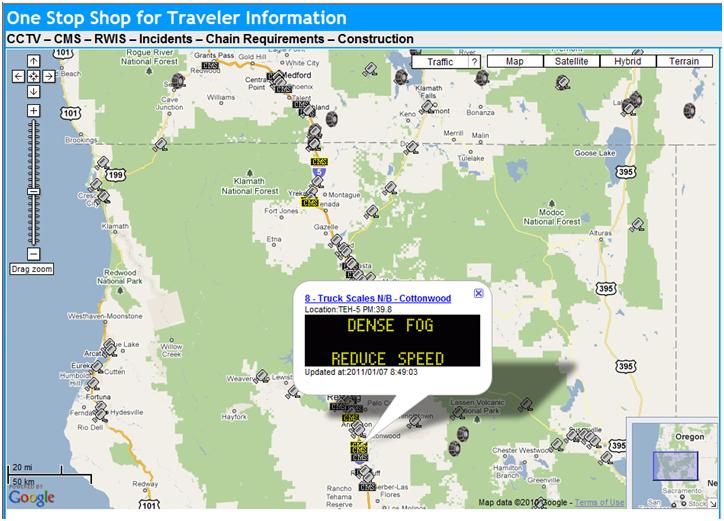 There are several cameras nearby. The following image certainly showed dense fog: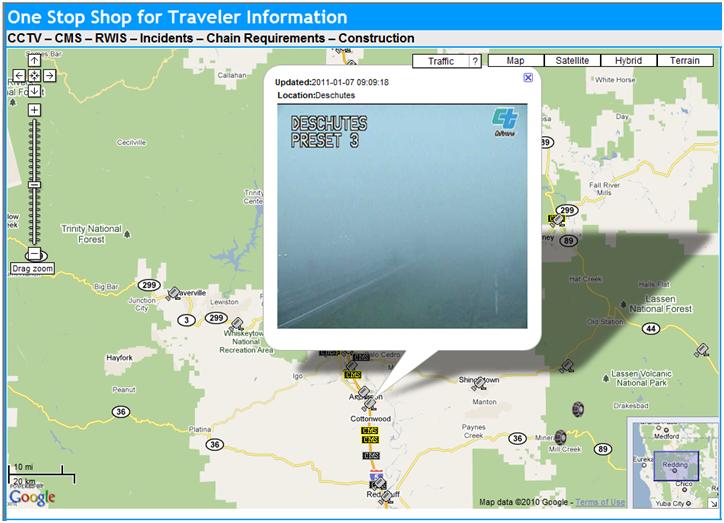 Further up at Riverside Avenue, conditions weren't much better: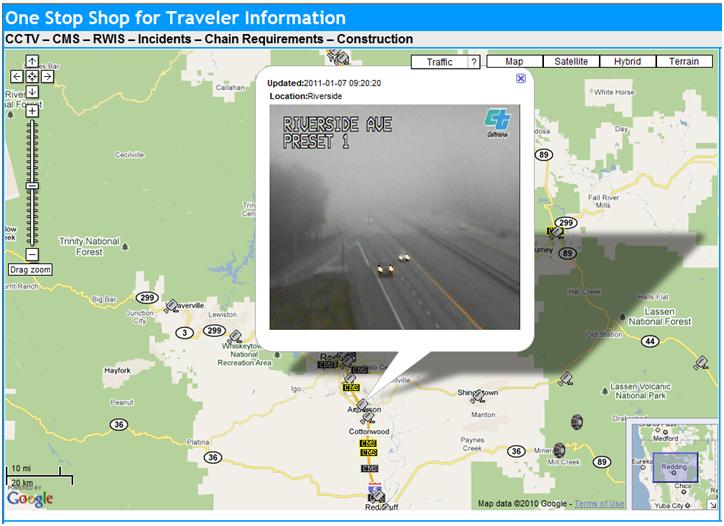 This CMS just to the south of Redding also indicated dense fog: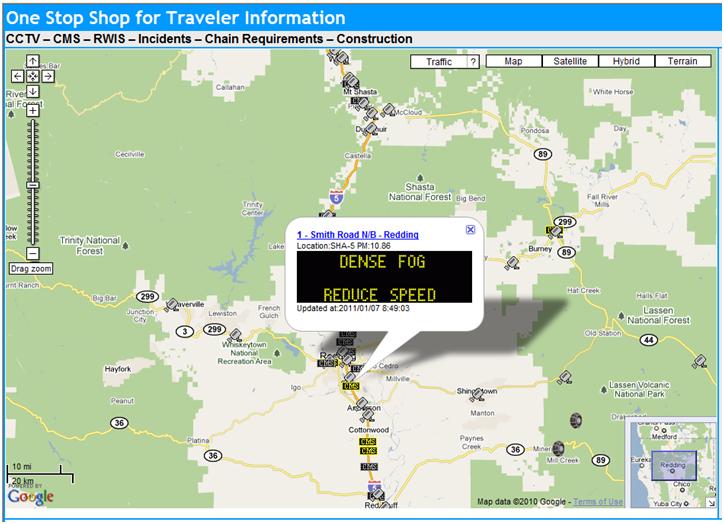 And the nearby CCTV camera confirmed the conditions: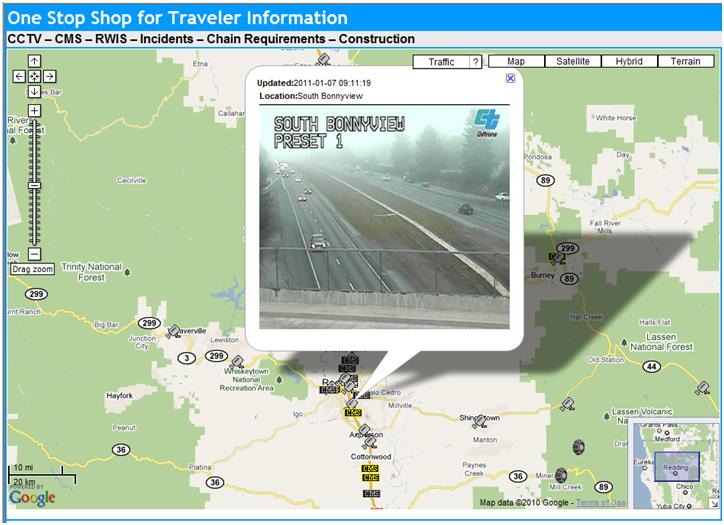 Here was I-5 at SR-44: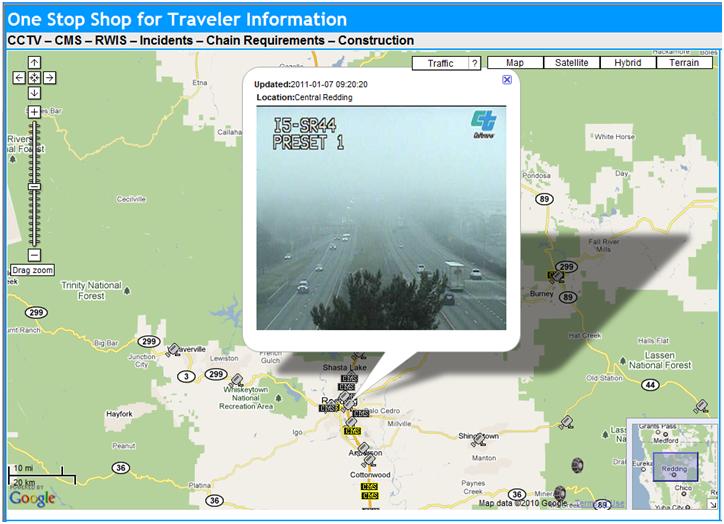 Fog was a problem north of Redding as well: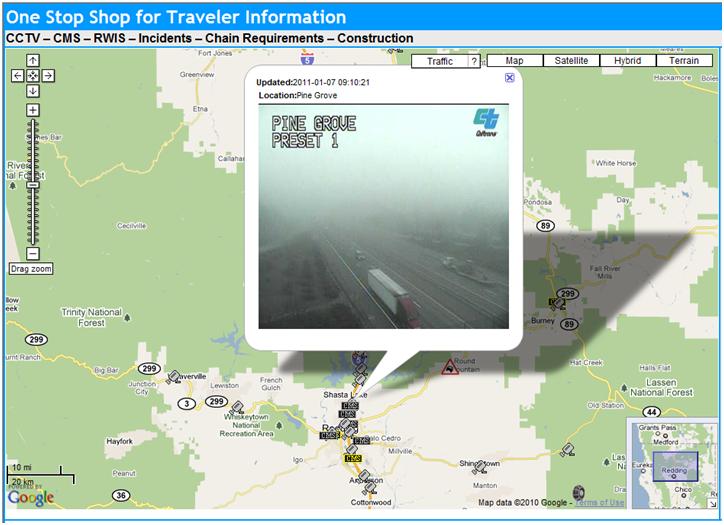 A bit further north on I-5, conditions looked a bit better near Fawndale: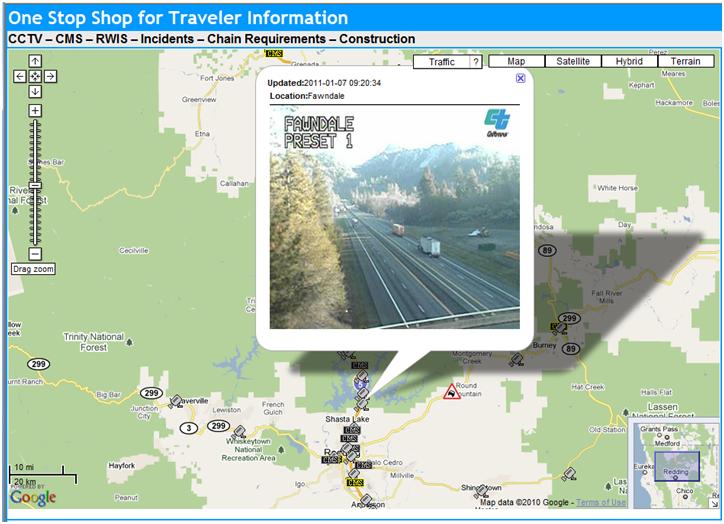 The Pit River Bridge also looked clear: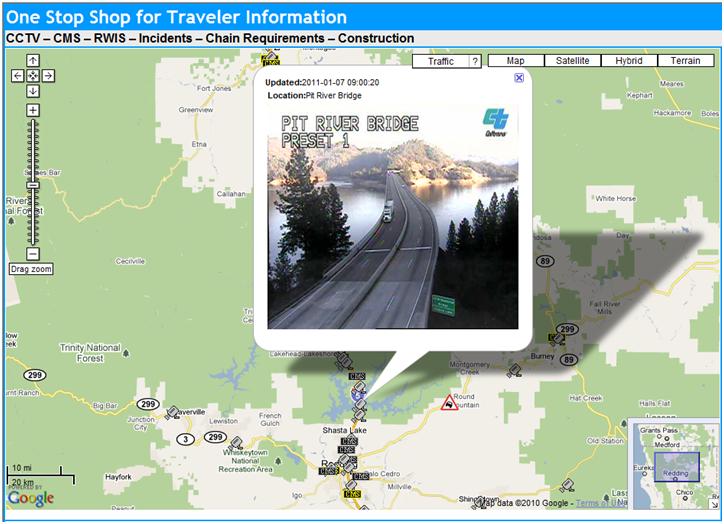 Here was the view from near Dunsmuir: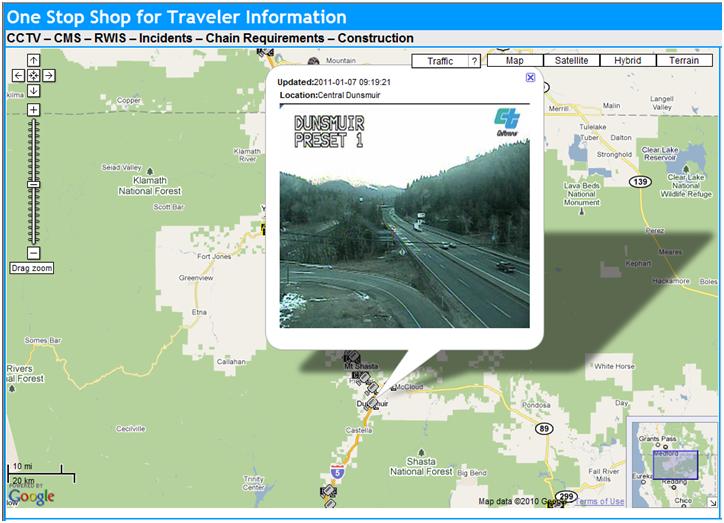 You might think all is clear from the past several images and with inactive CMS, but you'll notice more fog near the Weed Airport: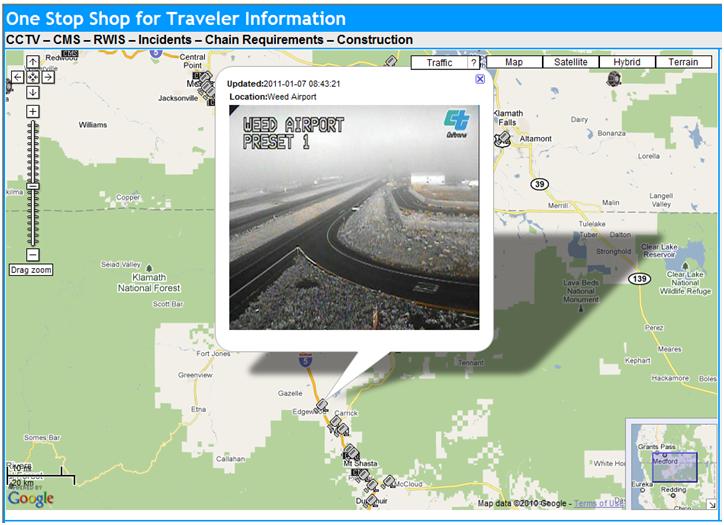 And, near Yreka, there were more active CMS messages indicating dense fog: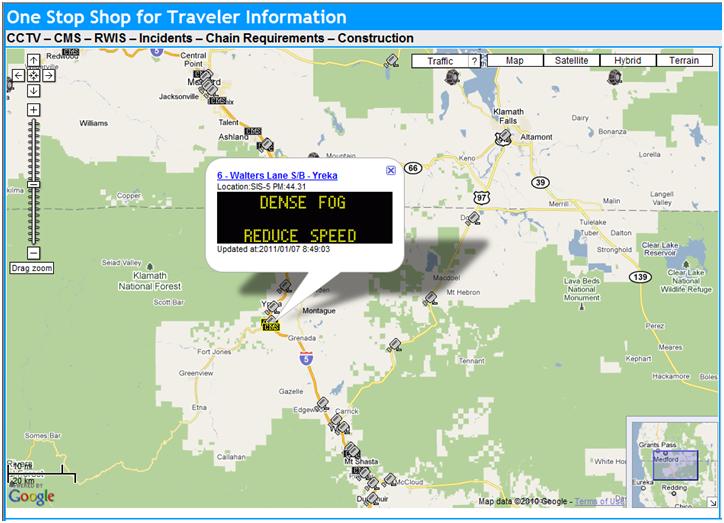 Nearby cameras confirmed this: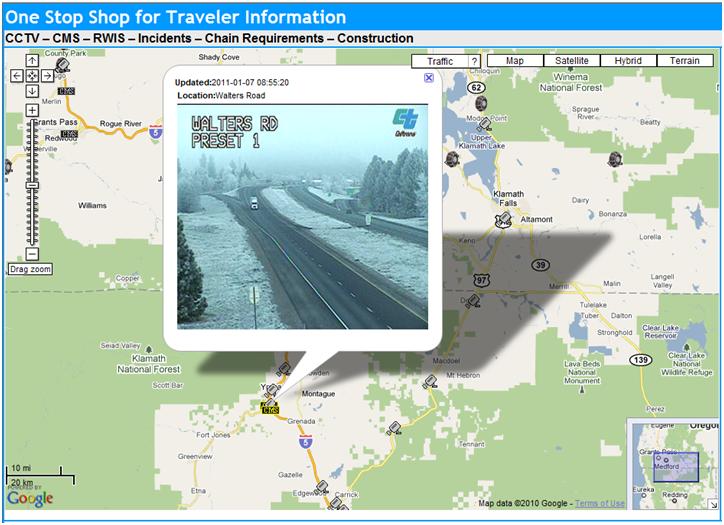 And the camera in Yreka definitely showed dense fog: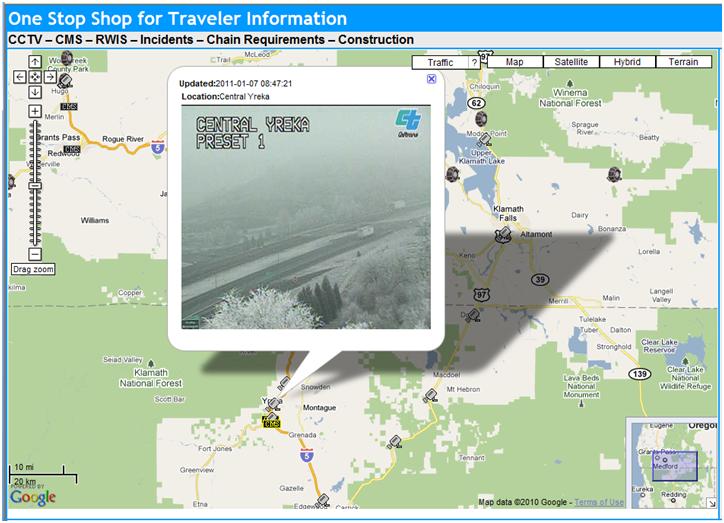 As did the camera at Anderson Grade, on the way up Siskiyou Pass: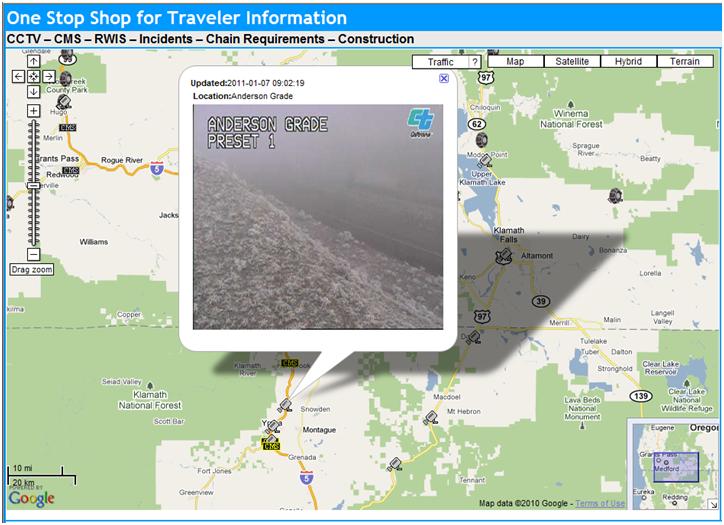 Warnings continued up to the pass: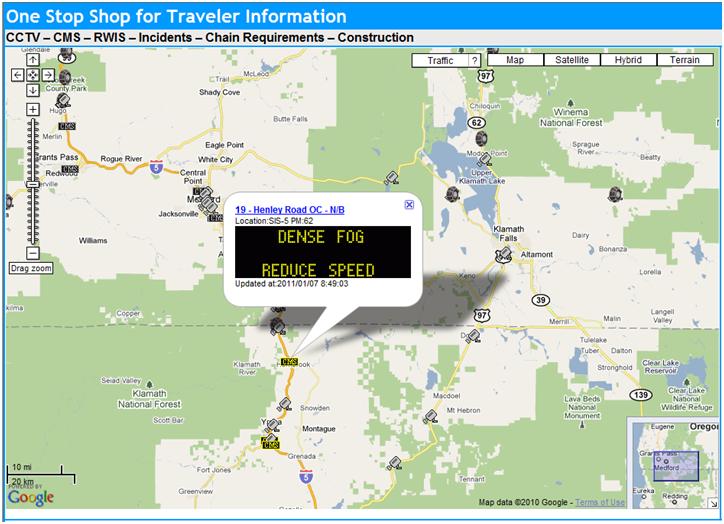 And while conditions didn't look too bad here: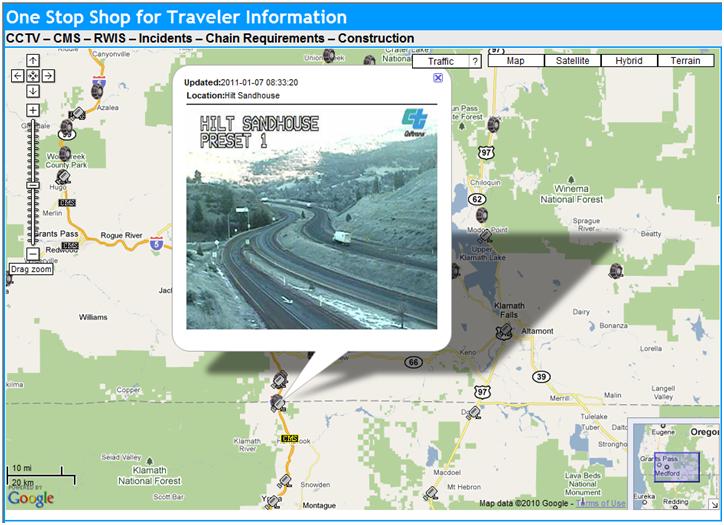 Here: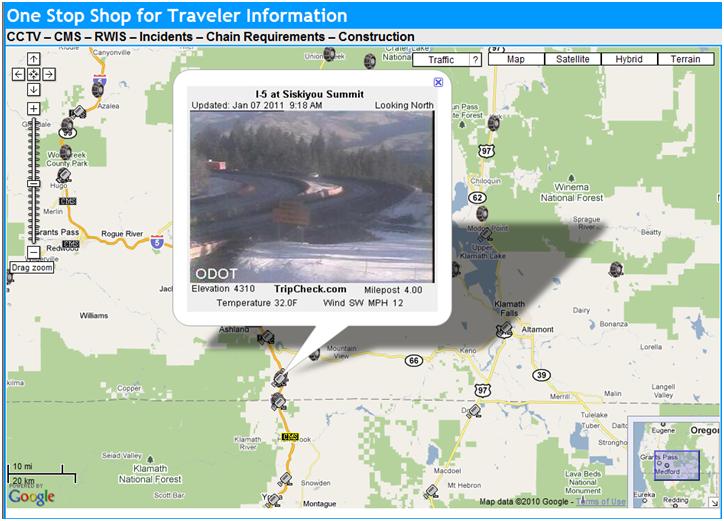 And, here: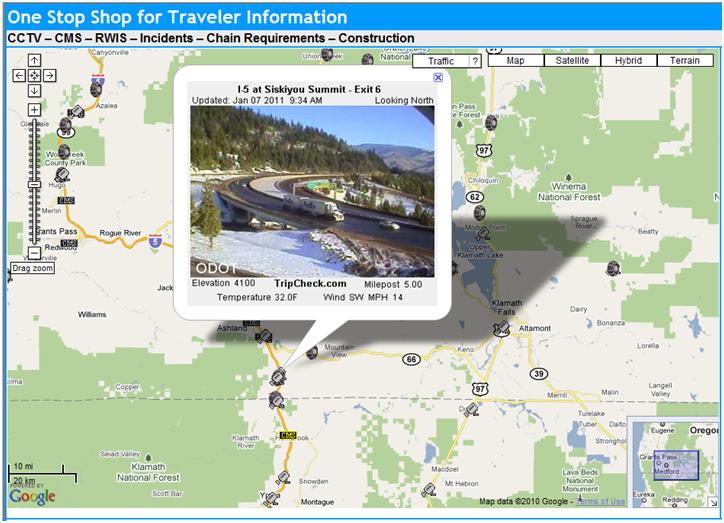 It looked like there was more fog as you headed toward Ashland, Oregon: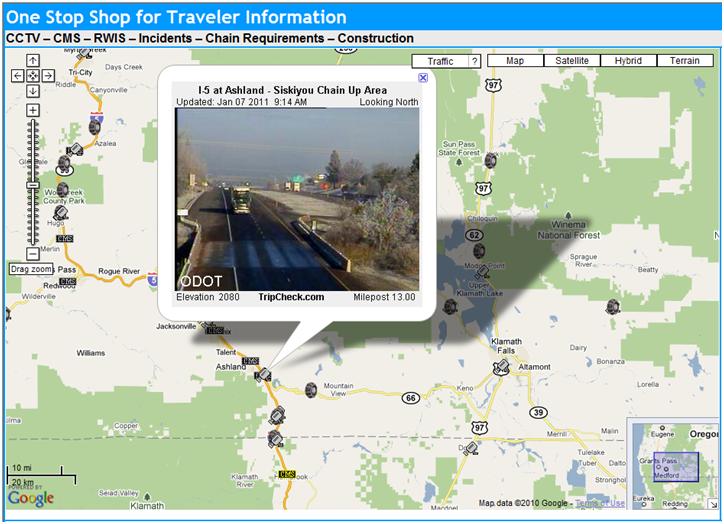 If the fog was really as thick as it appeared here, you'd want to be extra cautious if driving through this area south of Medford: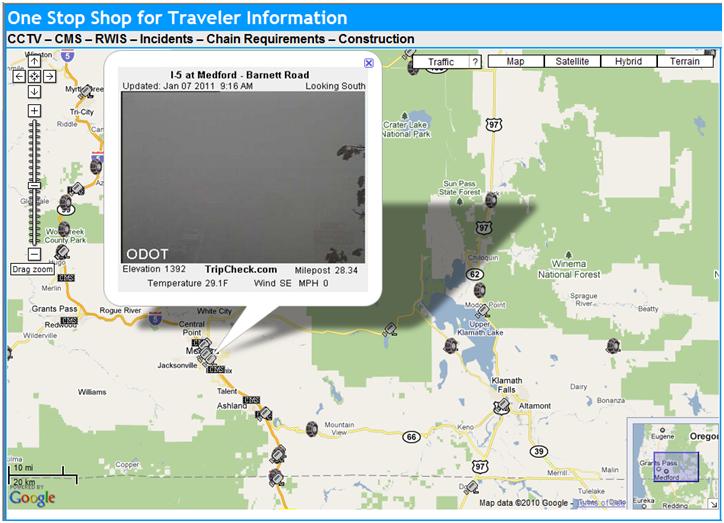 And, even though it looked a bit better here, there certainly was more fog to drive through: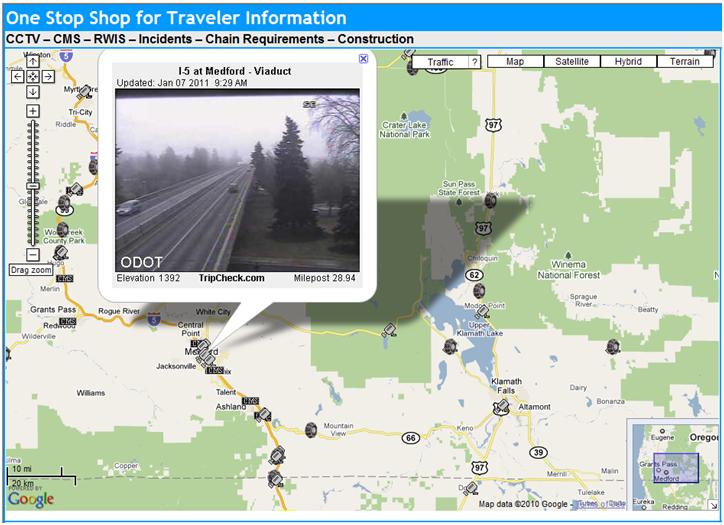 As always, use caution when driving this time of year. And, feel free to give OSS a try before traveling to get a better idea of the conditions you might face. Regardless, keep in mind that conditions can change quickly.
---