One Stop Shop (OSS) Update - August 18th, 2016
---
UPDATE: Thursday, August 18th, 2016
While usage of the One-Stop-Shop peaks during winter months, there is good reason to check the One-Stop-Shop for summer travel as well. Last year we added Fire Incidents and Fire Detections layers using data from the U.S. Department of Agriculture. When used in conjunction with the Google Traffic Layer, CCTV images and weather layers, these layers give an indication of the potential impact of fire on travel.
Two days ago, the Blue Cut fire started along Interstate 15 North of San Bernardino and resulted in the closure of a large portion of Interstate 15. This closure was apparent in the One-Stop-Shop via the Google Traffic layer and CMS messages as shown in the following screenshots: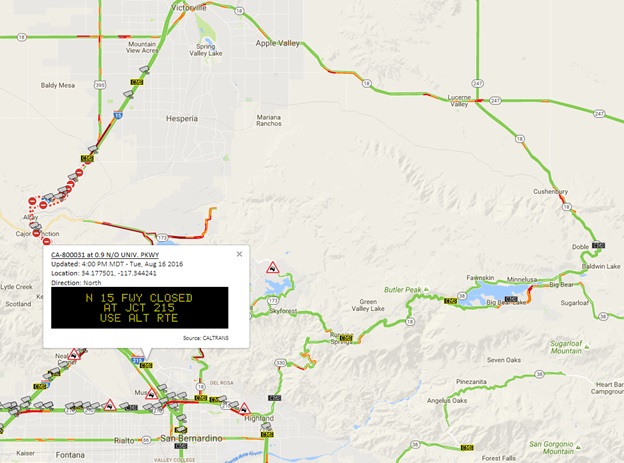 A detailed CHP incident also documented the fire: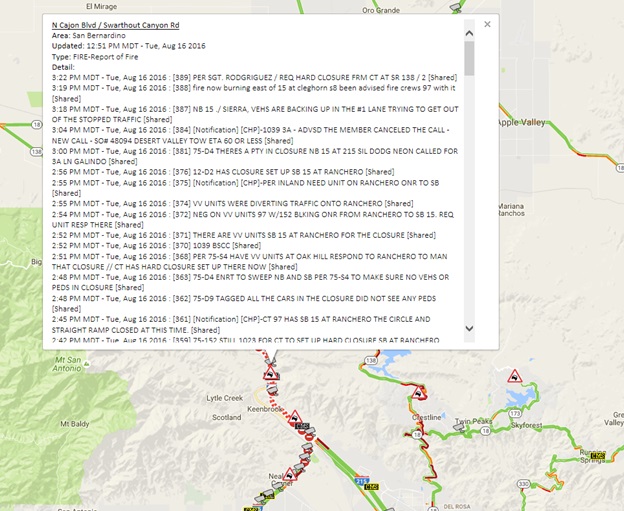 Smoke and apparent fire could also be seen in CCTV images along the affected Interstate 15 segment: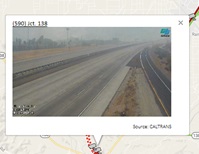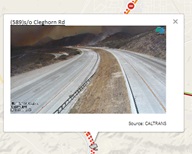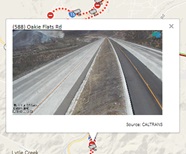 It took a while for the fire detections layer to show the fire. Once it did, the proximity to the road and the size of the active portion of the fire could be readily seen: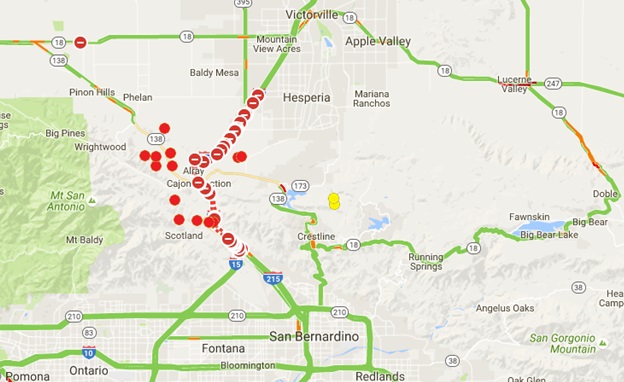 The fire took off quickly because of strong winds in the area. Unfortunately, strong wind gusts of 30 mph or greater were in the forecast for August 17th and beyond: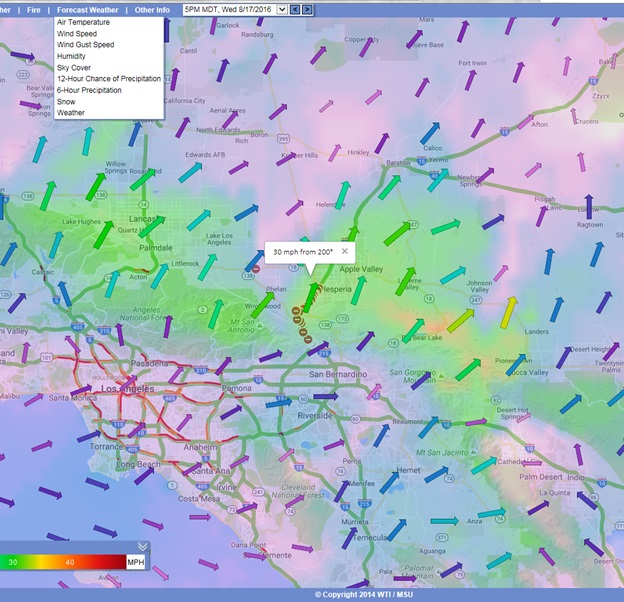 The general weather layer can give an indication of forecast smoke, and this fire appeared to have an impact to the Northeast, beyond Las Vegas.
This fire will likely continue to impact travel in this area for the next several days.
Regardless of the time of year, be sure to gather as much information as possible from OSS (http://oss.weathershare.org/) and all available sources both before and while traveling to help plan for safe trips.
Check back soon for more OSS updates.
---