One Stop Shop (OSS) Update - March 7th, 2017
---
UPDATE: Tuesday, March 7th, 2017
The One-Stop-Shop project team recently compiled an informational list of links and other relevant information related to OSS and the data it utilizes. The Data and Links page lists the information and data layers in the OSS. It lists the many data sources used by the OSS system, including state departments of transportation, state traveler information sites, weather data providers, and various other data providers.
Each state included in the One-Stop-Shop has a section on the page. The state sections include a direct link to viewing traveler information for that particular state in both the mobile OSS site and the desktop version of OSS. Listed next are links for state specific conditions for Interstate Highways, U.S. Highways, Cities and Counties.
The One-Stop-Shop (OSS) web application provides travelers in Arizona, California, Colorado, Idaho, Montana, Nevada, New Mexico, Oregon, Utah, Washington and Wyoming with comprehensive, real-time data that can be employed in planning their trip. This information consists of both traditional information (routing, imagery, weather, etc.), as well as points of interest and other route-specific information (elevations, rest areas, etc.).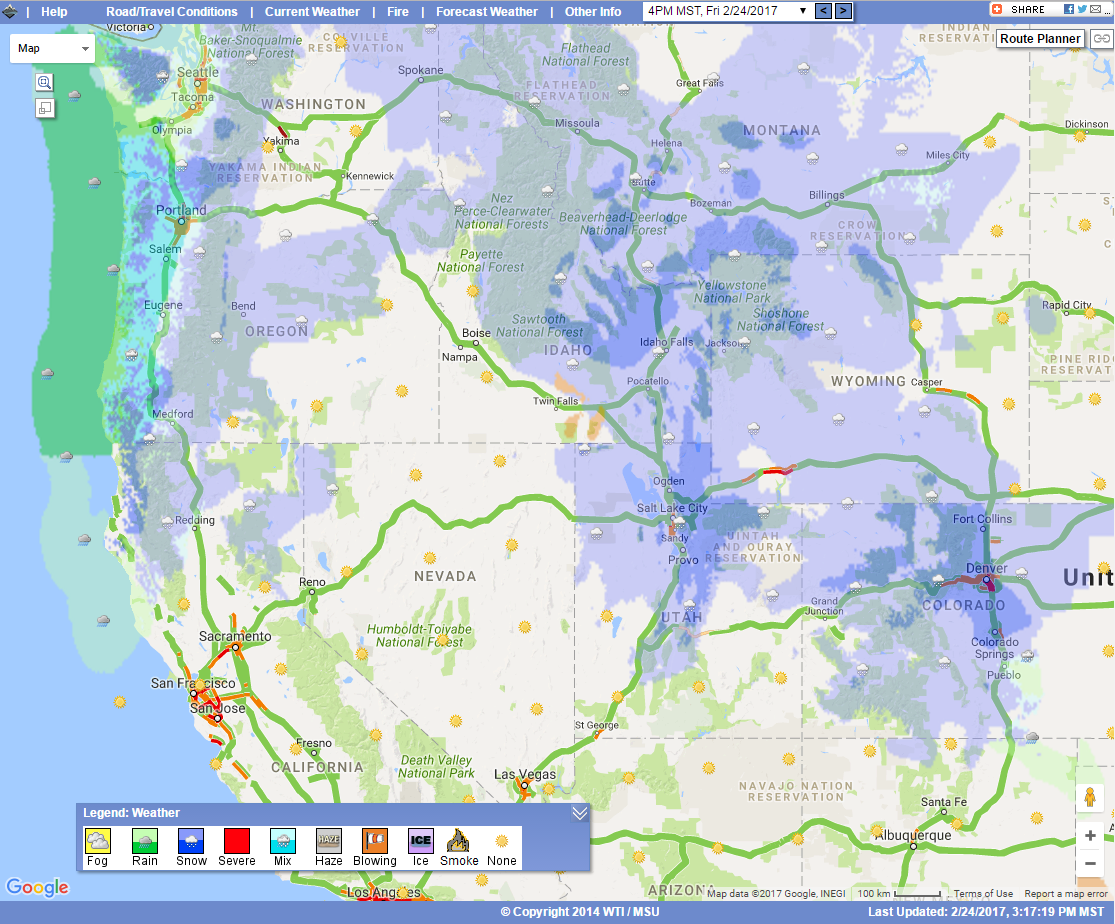 OSS screenshot (2017-02-24) showing weather conditions in the western United States.
Take a look at the new Data and Links page. And be sure to check the One-Stop-Shop to help plan a safe trip!
---