One Stop Shop (OSS) Update - April 17th, 2018
---
UPDATE: Tuesday, April 17th, 2018
Research pays off! The One-Stop-Shop was featured in TR News as an example of how research is being put into practice, adding value and providing benefits to both stakeholders and end-users.
The November-December 2017 issue of the Transportation Research Board's magazine included an article in the Research Pays Off section written by Caltrans OSS Project Manager Sean Campbell and WTI Principal Investigator Doug Galarus – The One-Stop-Shop: Traveler Information Tool for Multistate Road Trips. The article identifies the challenges for rural traveler information and how OSS provides a solution with a single, seamless decision-making tool. It goes on to describe how the One-Stop-Shop project has been developed and progressed, paving the way for related efforts and expanding access to real-time, route-based traveler information across the western United States.
Take a look at the article. TR News is copyright, National Academy of Sciences; posted with permission of the Transportation Research Board.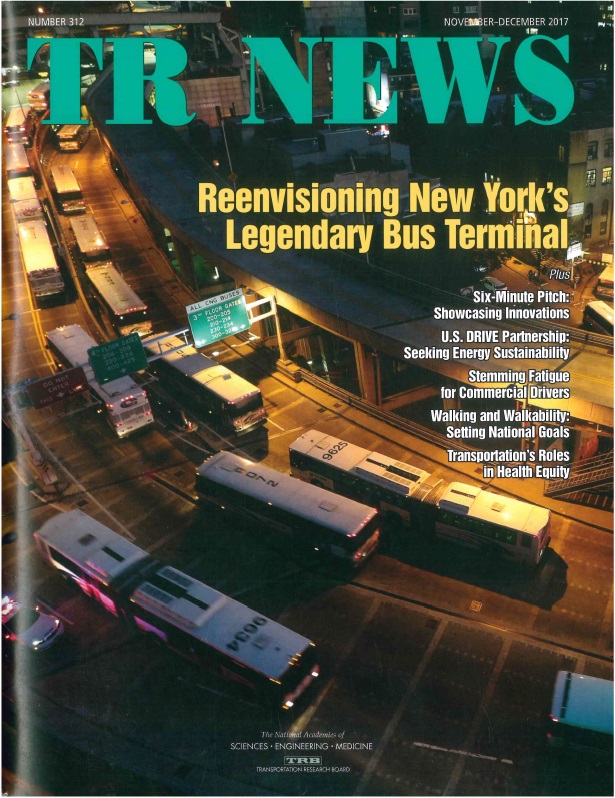 Be sure to check the One-Stop-Shop and One-Stop-Shop Mobile to help plan a safe trip!
---