Professional Capacity Building (PCB) for Communications Update - November 4th, 2010
---
UPDATE: Thursday, November 4th, 2010
On October 4th-7th, 2010, ten ITS engineers from six different Caltrans districts filled the training room at the Sacramento Regional Transportation Management Center (RTMC) in Rancho Cordova, California, for the pilot course titled RF System Design. The student slots were filled to capacity for the class taught by Neil Hollingum through Break-Thru Training Solutions (BTS).
The RF System Basics topic was chosen after a needs assessment conducted with Caltrans ITS engineering personnel and discussions with the project's Curriculum Review Committee. During the 4-day course, students learned about basic radio principles, antenna systems, transmitters, receivers, and cables. Area coverage systems, radio test equipment, and conformance and delivery rounded out the discussion and steps to designing and engineering RF links and systems.
The training course was geared towards rural ITS engineers. Students primarily came from Caltrans districts that work with rural transportation challenges on a regular basis and represented Caltrans Districts 2, 3, 4, 6, 9, and 10.
Class size was limited to 10 students in order to create and facilitate a comfortable and effective learning environment.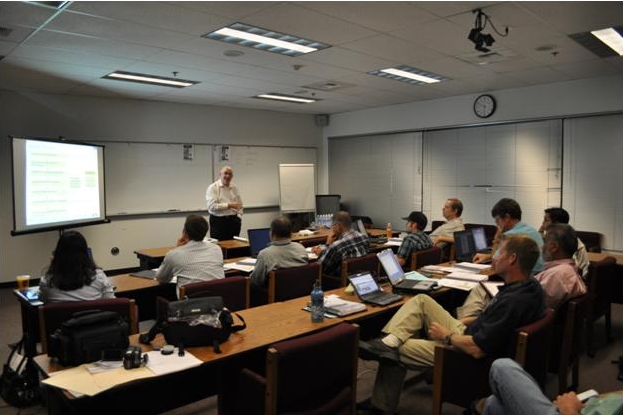 Photo by Doug Galarus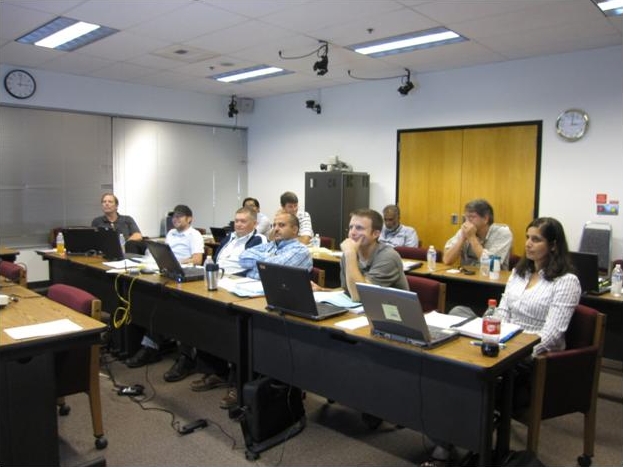 Photo by Leann Koon
Students were able to work together to discuss and solve problems. Breaks allowed participants to further network, discuss specific applications with the instructor, share experiences, and go over course materials and how they would be applied. Below, engineers from Districts 4, 6, and 10 work through an example problem.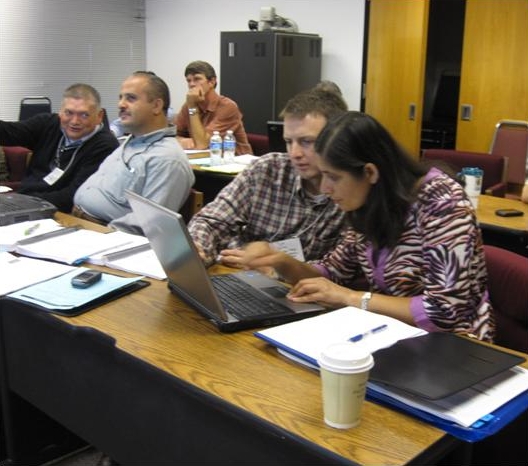 Photo by Leann Koon
The Sacramento Regional TMC, located in Caltrans District 3, provided an appropriate location for this RF engineering course. Here Dean Campbell (District 3) works with the instructor to run calculations and monitor the performance of one of District 3's radios.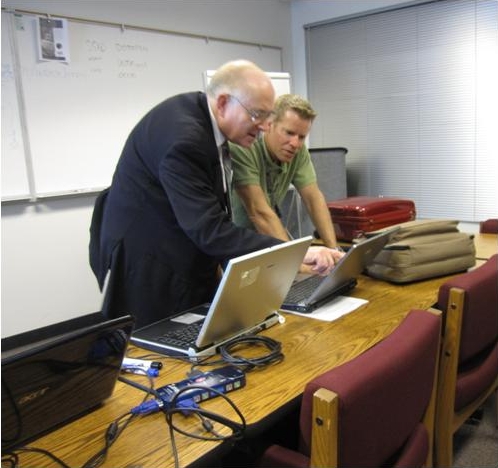 Photo by Leann Koon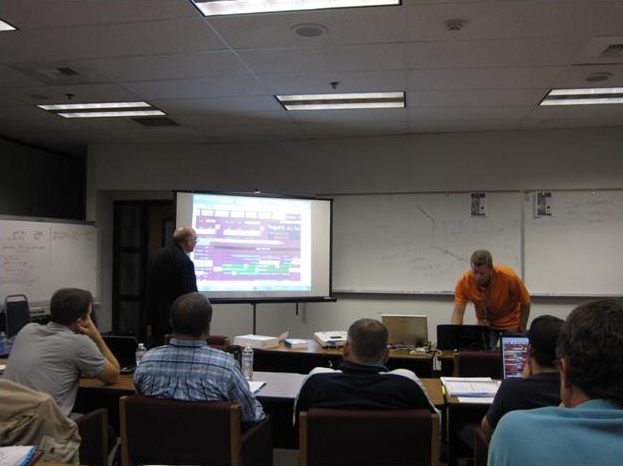 Photo by Leann Koon
Students were encouraged to bring in some of their own equipment in order to make the course as realistic as possible. Here, Ken Beals from Caltrans District 2 explains to the class how he uses a spectrum analyzer to design and test rural ITS installations.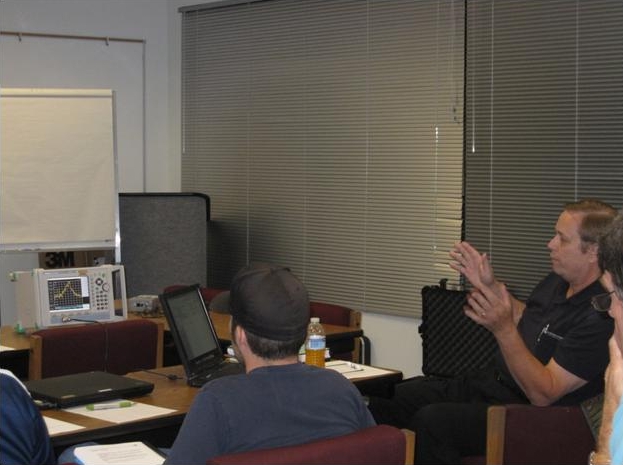 Photo by Leann Koon
---