Professional Capacity Building (PCB) for Communications Update - November 12th, 2013
---
UPDATE: Tuesday, November 12th, 2013
The third training course for the Professional Capacity Building for Communications project was held September 23-27, 2013, at the Sacramento Regional Transportation Management Center (RTMC) in Rancho Cordova, California. The course, Hands-On Ethernet and TCP/IP Fundamentals, was taught by Andrew Walding of Cellstream, Inc. through Dashcourses International. The course was open to ITS engineers and technicians – 11 students representing seven Caltrans districts participated.
Photo By Doug Galarus
This course focused on the systems engineering approach to Ethernet and IP Networking. The students came from Caltrans Districts that work to address rural transportation challenges on a regular basis. Districts 1, 2, 3, 5, 6, 9, and 10 were represented.
The 5-day course provided training in Understanding IP Networks, Local Area Networks (LANs), and Wide Area Networks (WANs). A combination of knowledge training and systems analysis, the course had many hands on activities and lab exercises that made the training practical and relevant.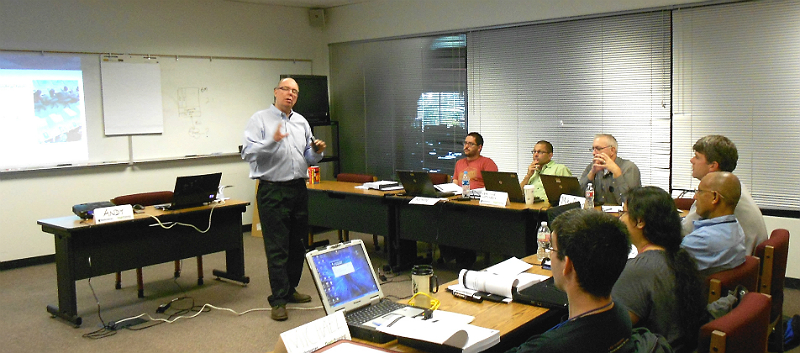 Photo By Doug Galarus

Photo By Doug Galarus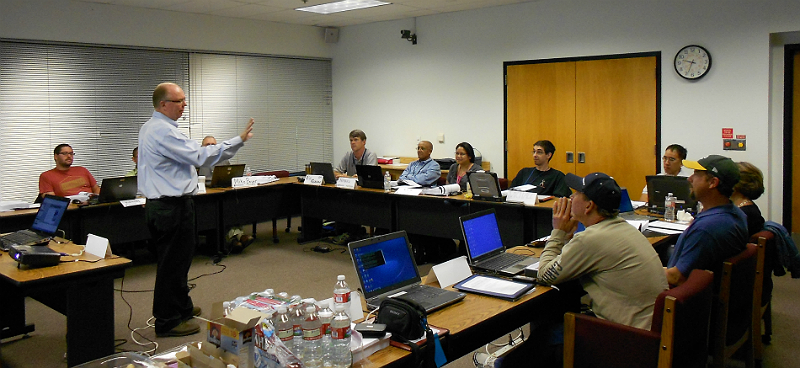 Photo By Doug Galarus
The course started with a basic understanding of the network and the Ethernet protocol. Students learned about local area networks (LAN), different network topology and cabling options, MAC addressing, the Address Resolution Protocol (ARP), VLANS, the Spanning Tree Protocol, and Gigabit Ethernet. Each topic had an associated lab exercise so students could immediately apply what they had learned in the lecture. In the TCP/IP stack and network operations sections of the course, students used tools such as WireShark to capture and analyze packets, and completed exercises in IP addressing, subnetting, OSPF (Open Shortest Path First) routing, and network troubleshooting. Students also learned about delivering quality of service with IP networks, network security, and wide area network (WAN) technologies including frame relay, ATM, VPN, Dial On Demand routing, and Multiprotocol Label Switching (MPLS). Discussion and lab exercises using IPv6, the next generation Internet Protocol, concluded the training.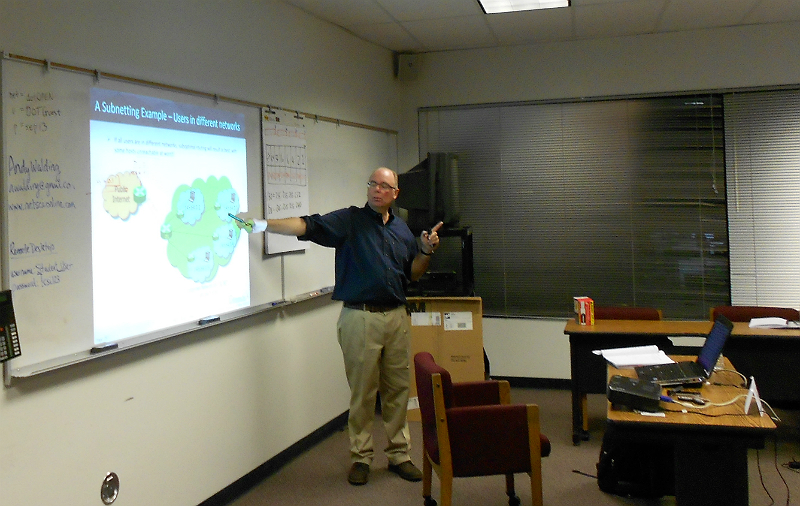 Photo By Doug Galarus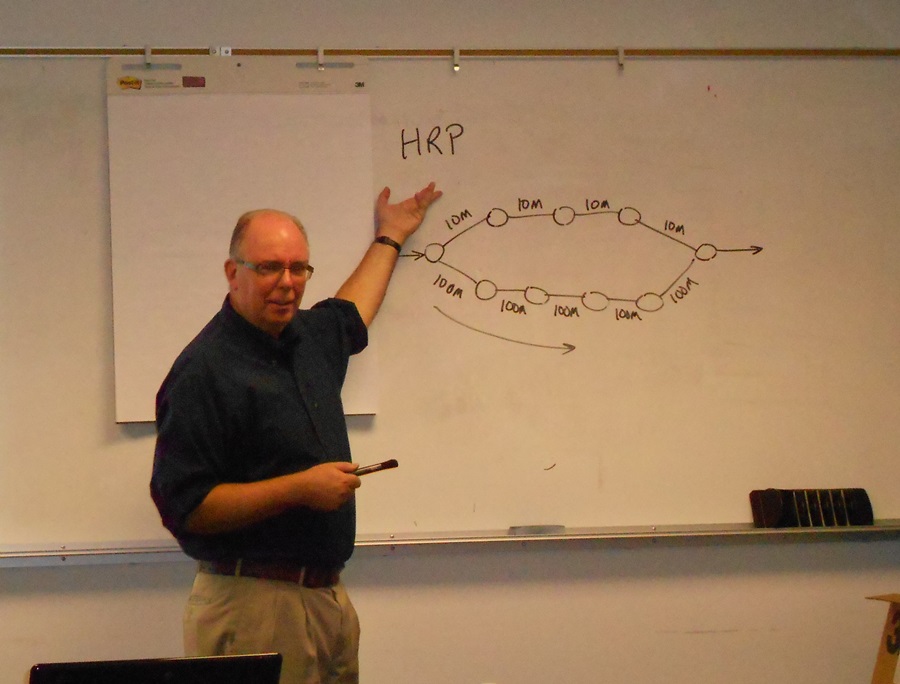 Photo By Doug Galarus
Read more about the next steps for the PCB project in a future update!
---