Professional Capacity Building (PCB) for Communications Update - April 5th, 2017
---
UPDATE: Wednesday, April 5th, 2017
Phase 4 of the Professional Capacity Building (PCB) for Communications project started recently with a Kick-Off Meeting on January 4th, 2017. Project team members agreed to hold a teleconference in lieu of an in person meeting.
The participants in the meeting were:
Jose Perez, Caltrans Division of Research, Innovation, and System Information (DRISI); Project Manager
Sean Campbell, Caltrans DRISI, Project Technical Advisory Panel (PTAP)
Ian Turnbull, Caltrans District 2, PTAP
Jeremiah Pearce, Caltrans District 2, PTAP
Steve Hancock, Caltrans Traffic Operations, PTAP
Doug Galarus, Western Transportation Institute
Leann Koon, Western Transportation Institute
Gurprit Hansra, Caltrans DRISI
During the Kick-Off Meeting, the team discussed the project's major tasks which include procurement, delivery, and evaluation of three courses, revising the Curriculum Scope and Sequence as needed, and updating the list of Identified Training Providers. The project will continue to have an educational focus with the intent of offering Caltrans ITS engineers and technicians high-quality, hands-on, in-depth technical training in rural ITS communications.
Course topics will be selected based on the needs assessments conducted during Phases 1 and 3 of the project, input from the Project Technical Advisory Panel (PTAP), and feedback from the prior courses delivered through this project. One of the courses will be procured and facilitated by the research team at WTI. Two of the courses will be procured directly by Caltrans in an effort to demonstrate the viability of this procurement process and to help transition the overall curriculum to a mainstreamed, internal Caltrans process.
The needs assessments and student feedback from earlier courses demonstrated interest and need for training in new areas as well as more advanced training covering topics addressed in previous courses. Given the discussion, three subjects/topics were identified for training development and delivery in Phase 4 of this project:
Small Data Center Design as Related to Transportation Management Centers
Intermediate IP Fundamentals with Emphasis on Machine to Machine Networks and Security
Optical Fiber
The PCB training courses are designed to include interactive lectures as well as a significant amount of time spent working on relevant laboratory exercises and hands-on, practical problems. As examples, the pictures below are from previous courses delivered through the PCB project.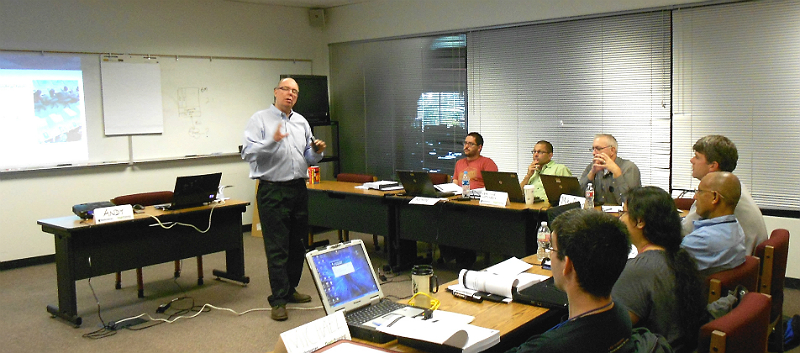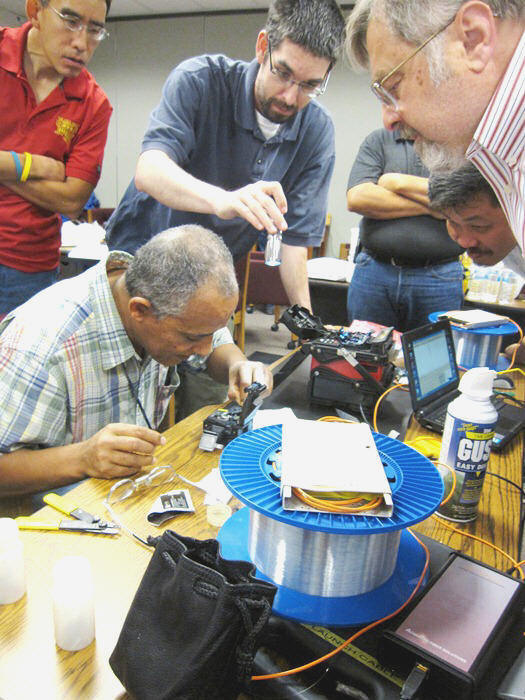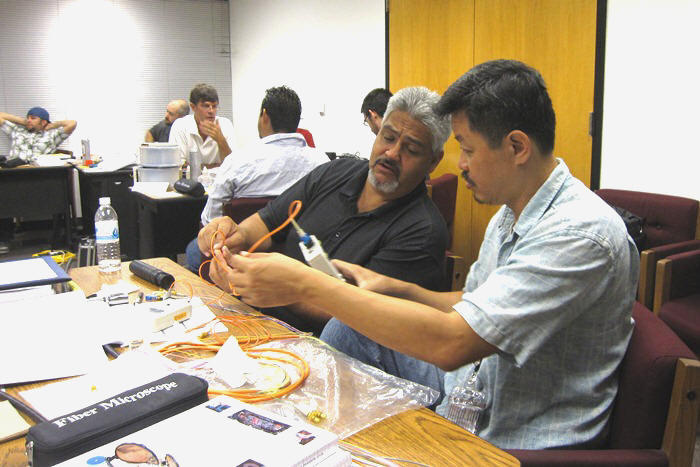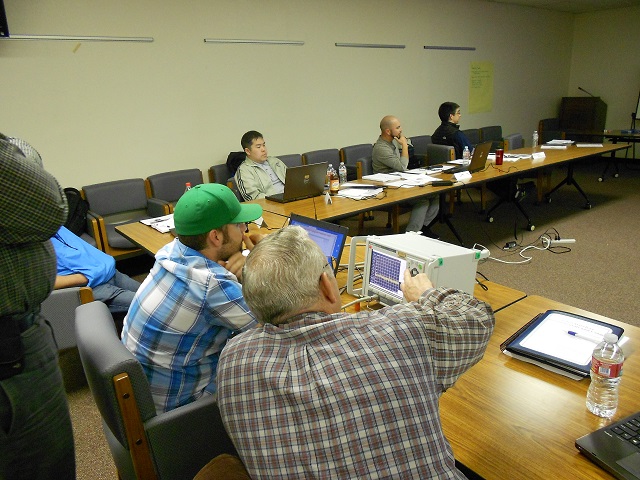 Check back next quarter for an update on this project and the next course being planned.
---