Professional Capacity Building (PCB) for Communications Update - August 6th, 2019
---
UPDATE: Tuesday, August 6th, 2019
The project team recently wrapped up work on Phase 4 of the Professional Capacity Building (PCB) for Communications project. This phase of the project included development and delivery of a training course on Small Data Center Design, Structured Cabling, and Grounding. The project team also revised the comprehensive training curriculum for transportation communication systems and updated the list of identified training providers.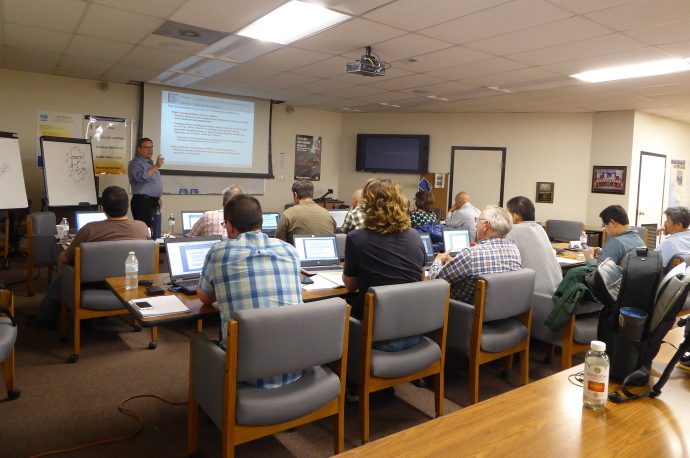 Photo by Leann Koon
The project team completed four tasks and related deliverables: Project Management, Course Selection, Course Delivery, and Evaluation. The training course and evaluation summaries are included in the final report document. The revised Curriculum Scope and Sequence is a separate document.
The following documents can also be found on the PCB Project's Documents page and in the Documents archive.
You can read more about the Small Data Center, Structured Cabling, and Grounding training course in the July 23rd, 2019, PCB project update.
---