Redding Responder
OVERVIEW | HISTORY | CONTACTS | UPDATE | ARCHIVED UPDATES | TUTORIAL | VIDEO | FACT SHEET
The Redding Responder system facilitates communication and documentation of incidents in rural areas. Incident responders use the Redding Responder system to describe an incident and convey details back to a traffic management center.

The Responder system consists of a tablet PC, an optional communications briefcase, and purpose built software. The briefcase houses cellular and satellite communication equipment for more rural areas, or the tablet PC can use a built in cellular radio.

The Responder software is used to import photos from a camera, annotate them with sketches or text, and include them in an email along with text describing the incident to be sent back to the traffic management center.
---
Recent Updates:
Best of Rural ITS Awards
September 7th, 2010
Creating an incident
April 20th, 2010
Check back soon for more Responder updates.
---
UPDATE: Tuesday, September 7th, 2010
The Responder System won the 2010 Best of Rural ITS Award for Best New Innovative Product, Service or Application. The award was announced during a special presentation of the opening session of the 2010 National Rural ITS conference held in Huntington, West Virginia, August 1st-4th. This award program is the only one of its kind in the world that recognizes the best and brightest of the rural ITS community.
Doug Galarus gave a quick overview of the Responder project and accepted the award.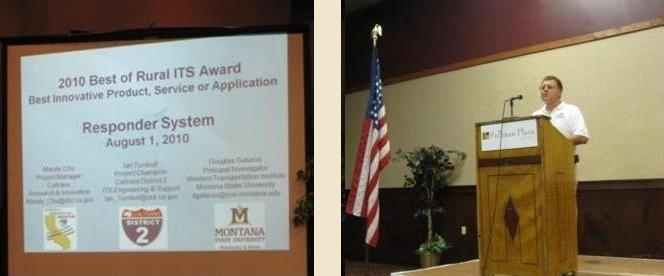 Photos by Leann Koon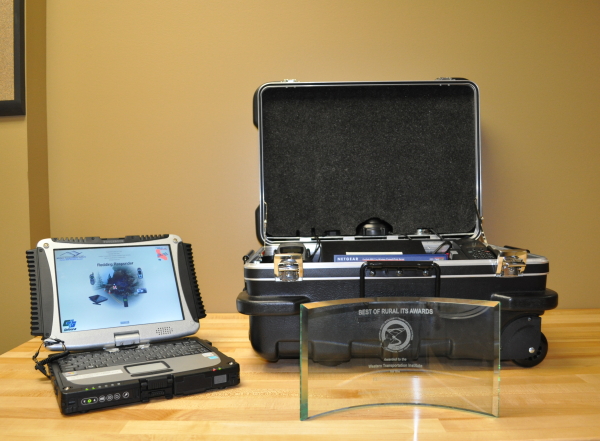 Photo by Doug Galarus
Here is Doug accepting the award from Steve Albert, Rural SIG Chair and Director of the Western Transportation Institute.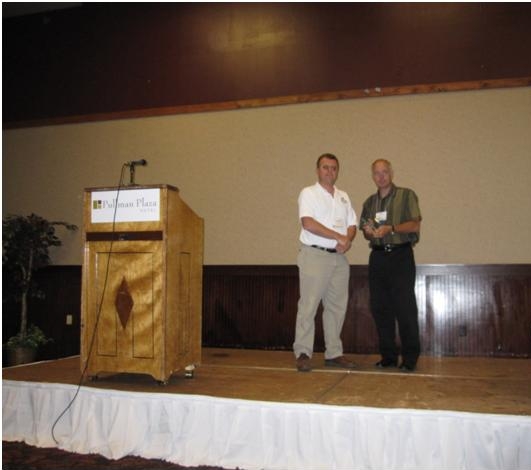 Photo by Leann Koon
Check back soon for more Responder updates.
---
For more information about this project, contact:
Caltrans Project Manager:
Sean Campbell, P.E.
Chief, ITS Special Projects Branch
Caltrans, Division of Research, Innovation,
and System Information
PO Box 942873
Sacramento, CA 94273-0001
(916) 387-5166
sean_campbell "at" dot.ca.gov
https://dot.ca.gov/programs/research-innovation-system-information
Project Documentation:
Redding District Incident Management Responder Study, Phase 1
Redding Responder, Phase 2
Responder Field Test - UTC
Responder, Phase 3 Deployment Assistance
Project Team:
Caltrans Project Manager: Sean Campbell, P.E.
Caltrans Project Champion: Ian Turnbull, P.E.
WTI Principal Investigator: Douglas Galarus
WTI Technical Co-Lead: Daniell Richter
Past Caltrans Project Manager: Mandy Chu, P.E.

---