Redding Responder Update - September 7th, 2010
---
UPDATE: Tuesday, September 7th, 2010
The Responder System won the 2010 Best of Rural ITS Award for Best New Innovative Product, Service or Application. The award was announced during a special presentation of the opening session of the 2010 National Rural ITS conference held in Huntington, West Virginia, August 1st-4th. This award program is the only one of its kind in the world that recognizes the best and brightest of the rural ITS community.
Doug Galarus gave a quick overview of the Responder project and accepted the award.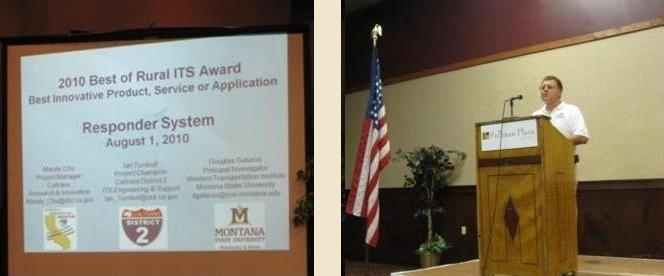 Photos by Leann Koon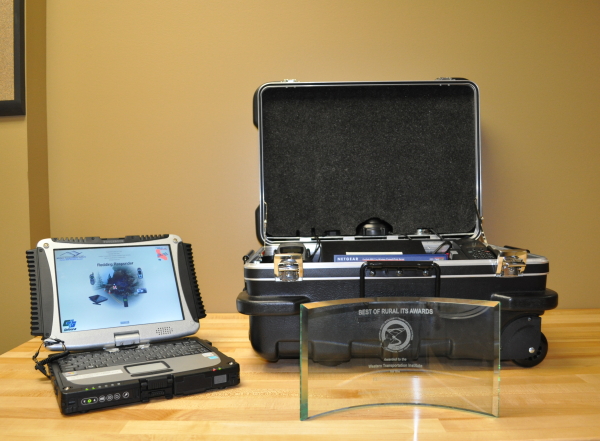 Photo by Doug Galarus
Here is Doug accepting the award from Steve Albert, Rural SIG Chair and Director of the Western Transportation Institute.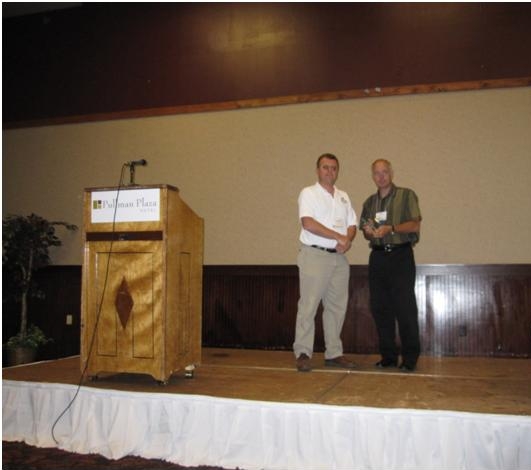 Photo by Leann Koon
---